ULI Oklahoma Luncheon: POSTPONED Pattern Zoning - Eliminating Hurdles for the Incremental Developer (TULSA)
When
Tuesday, June 30th, 2020
11:30am - 1:00pm CDT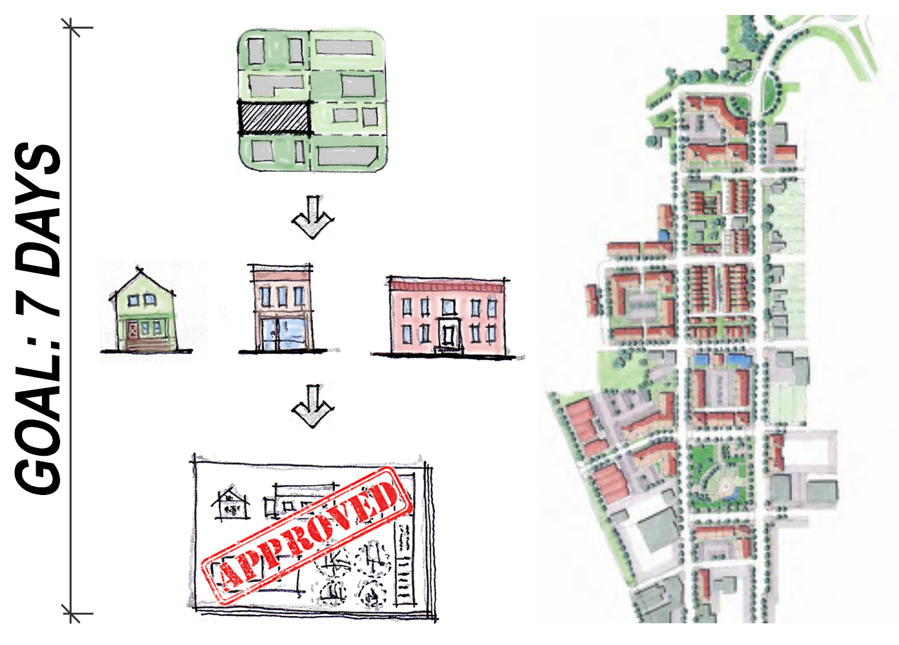 The core component of a pattern zone is pre-approved building plans. In a pattern zone, a city identifies an area for infill development such as a corridor, neighborhood, or a master-planned district and pre-approves a set of buildings to be built on each lot.
A pattern zone makes it easier to develop quality infill. Permit reviews are more straightforward for both the applicant and the administering jurisdiction. Moreover, pattern zones exist alongside current procedures as a parallel track available to applicants at their discretion. Whether a city uses form-based codes or conventional zoning, a pattern zone can be used to increase certainty that developers will build projects which improve the community.
Matthew Petty
, Principal, Infill Group
Matthew has a keen interest in the future of cities and has a generalist's skillset for reshaping metropolitan landscapes. From municipal budgeting and consensus management to site planning and cash flow projections, Matthew has demonstrated success in public and private sector planning and development projects. He is serving his tenth year as Alderman in Fayetteville, Arkansas. Matthew is Chair of the Transportation Committee, which advises the Mayor on all transportation-related matters, as well as Chair of the Advertising and Promotion Commission, which funds quality of life initiatives as a component of broader tourism goals. Matthew is also Founder and Principal of Infill Group, a planning firm which also develops small-scale residential and mixed-use real estate projects. In addition to his own projects, he provides preliminary financial projections and site assessments for developers of infill projects in the South and Midwest.
PRICE
Members: $15
Non-Members: $20
Need help registering for an event? Please call Customer Service 1-800-321-5011
Please reference event #8122-2050
If you are requesting a complimentary registration (Sponsor, etc.) contact the ULI Oklahoma general mailbox at oklahoma@uli.org. Thanks!
IMPORTANT
:
We would like to remind guests of current public health practices that ensure a comfortable environment for all:
Please do not attend the event if you have a fever, cough, or respiratory symptoms
If you have traveled either domestically or internationally within 2 weeks of this ULI event, we encourage you to also remain at home as a precautionary measure
We encourage all attendees to consider using a non-contact greeting instead of shaking hands
Refunds will be available for anyone who needs to cancel due to illness - please reach out to
The health of everyone in attendance is our top priority. Please let us know if you have any questions or concerns. We look forward to having you join us at this event.

Hilton Garden Inn - Tulsa 4518 E Skelly DR Tulsa, OK 74135-3225 UNITED STATES