ULI Oklahoma Webinar: Pattern Zoning - Eliminating Hurdles for the Incremental Developer (TULSA)
This is a free event. Registration is required in order to receive the virtual meeting link in your confirmation email.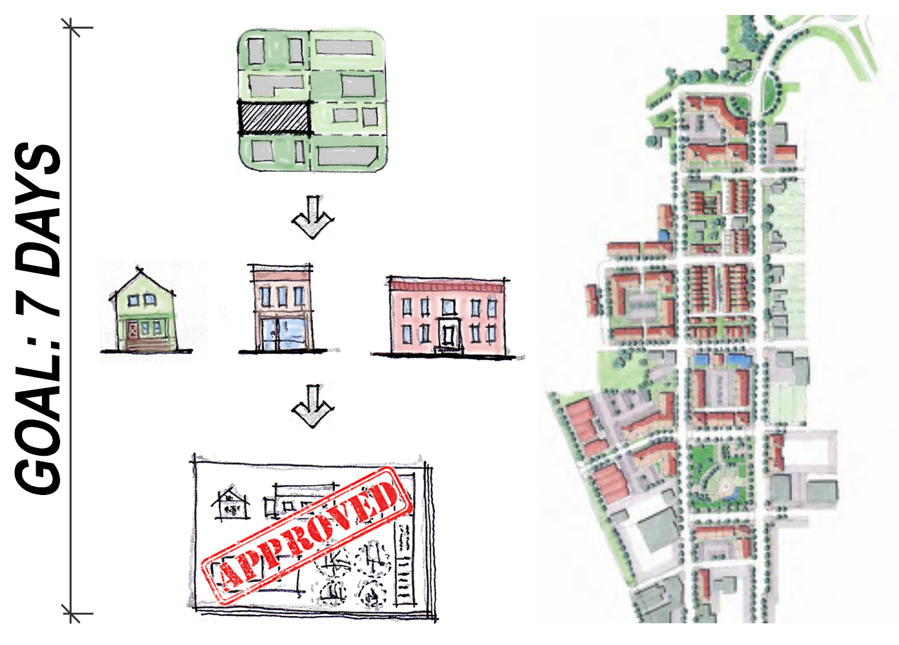 The core component of a pattern zone is pre-approved building plans. In a pattern zone, a city identifies an area for infill development such as a corridor, neighborhood, or a master-planned district and pre-approves a set of buildings to be built on each lot.
A pattern zone makes it easier to develop quality infill. Permit reviews are more straightforward for both the applicant and the administering jurisdiction. Moreover, pattern zones exist alongside current procedures as a parallel track available to applicants at their discretion. Whether a city uses form-based codes or conventional zoning, a pattern zone can be used to increase certainty that developers will build projects which improve the community.
Matthew Petty
, Principal, Infill Group
Matthew has a keen interest in the future of cities and has a generalist's skillset for reshaping metropolitan landscapes. From municipal budgeting and consensus management to site planning and cash flow projections, Matthew has demonstrated success in public and private sector planning and development projects. He is serving his tenth year as Alderman in Fayetteville, Arkansas. Matthew is Chair of the Transportation Committee, which advises the Mayor on all transportation-related matters, as well as Chair of the Advertising and Promotion Commission, which funds quality of life initiatives as a component of broader tourism goals. Matthew is also Founder and Principal of Infill Group, a planning firm which also develops small-scale residential and mixed-use real estate projects. In addition to his own projects, he provides preliminary financial projections and site assessments for developers of infill projects in the South and Midwest.
PRICE
Members & Non-Members: FREE
Need help registering for an event? Please call Customer Service 1-800-321-5011
Please reference event #8122-2050