ULI Oklahoma: Incremental Development Alliance (IncDev) Bootcamp
When
Saturday, September 26th, 2020
8:00am - 1:00pm CDT
Incremental Development Alliance: Small Developer Boot Camp
Building on the spring seminar, the Small Developer Boot Camp gives participants an opportunity to apply training to their actual development project. Participants will work through exercises like building and refining their pro forma, creating an investor proposal package, and drawing out the zoning parameters for their lot. Participants can also practice pitching their project to the group and instructors in order to get feedback in a supportive environment.
Four Days, Spread over 10 Weeks:
Friday, July 24 (8am-1pm Central)
Saturday, August 15 (9am-1pm Central)
Friday, September 11 (8am-1pm Central)
Saturday, September 26 (9am-1pm Central)
REGISTRATION IS NOW CLOSED
Early Bird Registration Rate ($399) CLOSED
Regular Registration Rate ($449) CLOSED
Last Minute Registration Rate ($499) CLOSED
Attendance at a previous Incremental Development 1 day Course is required (either the course in Oklahoma City or another location). Please email contact below to be considered for a special exception.
BOOT CAMP DAY 1 - Intro & Setting Expectations
Theme: WHAT IS YOUR PROJECT?
Overview to Course Structure
Finding people and creating a building program
How are you going to pay for your building?
Structuring your organization and deal
BOOT CAMP DAY 2 - What Are You Allowed to Build?


Theme: ZONING & BUILDING CODES
Reading Zoning and Devising Buildings
How to Design a Loveable Building Within the Buildable Area
BOOT CAMP DAY 3 - Financials


Part 1 Theme: HOW DO THE FINANCIALS WORK?
Generating the Static Pro forma
Modeling a Multi-Year Cash Flow
Part 2 Theme: WHAT IS THE STRATEGY BEHIND THE FINANCIALS?
Strategies for Partnering, Selling, Reinvesting, and More
What levers can you pull on your pro forma?
BOOT CAMP DAY 4 - Pitching Your Project


Theme: FEED THEM WHAT THEY EAT
Telling the Story of Your Project: Feed them what they eat
Assemble your Pitch Package
Closing Session and Next Steps
Thank you to our generous community partner for making this initiative possible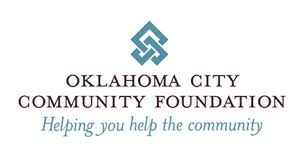 REGISTRATION WILL BE LIMITED TO 30 PARTICIPANTS
For issues/questions, please contact IncDev directly - training@incrementaldevelopment.org