ULI Oklahoma: Tulsa Developer Summit
When
Wednesday, September 23rd, 2020
10:00am - 12:00pm CDT
Pricing
| Pricing | Members | Non-Members |
| --- | --- | --- |
| Private | FREE | $15.00 |
| Public/Academic/Nonprofit | FREE | $15.00 |
| Retired | FREE | N/A |
| Student | FREE | $15.00 |
| Under Age 35 | FREE | $15.00 |
Register by September 22, 2020
AFFORDABLE HOUSING is no longer a niche market. What was once a development product available only to a specialized few, new funding and incentives have made it mainstream and among the best opportunities for successful projects for the foreseeable future.
UNDERSTAND the depth of the market from the most knowledgeable source in the industry, keynote speaker Diane Yentel, President and CEO of the National Low Income Housing Coalition. Diane is national media's go to source on the subject. Frequently cited in the Washington Post, New York Times and many others, Diane will give her views on the importance or affordability to the long-term strength and success of industry and cities.
LEARN from Becky Gligo-Tulsa Housing Policy Director, Kian Kamas-Tulsa Economic Development Director, Brian Kurtz-Downtown Coordinating Council Director and others how Tulsa wants to encourage you to develop for affordability. Announcements and details on Low Income Housing Trust Funds, Revolving Loan Funds, TIF District Incentives, Opportunity Zone attraction, and other incentives available to you.
PRICE
Members: FREE
Non-Members: $15
Need help registering for an event? Call Customer Service 1-800-321-5011
Please reference event #8172-2102
If you are requesting a complimentary registration (Sponsor, etc.) contact the ULI Oklahoma general mailbox at oklahoma@uli.org. Thanks!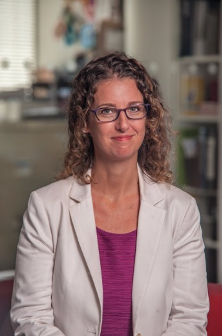 Diane Yentel is the President and CEO of the National Low Income Housing Coalition, a membership organization dedicated solely to achieving socially just public policy that ensures people with the lowest incomes in the United States have affordable and decent homes. Diane is a veteran affordable housing policy expert and advocate with nearly two decades of work on affordable housing and community development issues. Before rejoining NLIHC (where she previously worked as a policy analyst), Diane was Vice President of Public Policy and Government Affairs at Enterprise Community Partners, where she led federal, state and local policy, research and advocacy programs. Prior to Enterprise, Diane was the director of the Public Housing Management and Occupancy Division at the US Department of Housing and Urban Development (HUD), where she managed a team overseeing the development and implementation of nationwide public housing policies, procedures and guidelines. She also worked to advance affordable housing policies with Oxfam America and the Massachusetts Coalition for the Homeless, and served for 3 years as a community development Peace Corps volunteer in Zambia. Diane is frequently cited in media outlets, including the Washington Post, The New York Times, Politico, Mother Jones, NPR and The Guardian. She serves on the Board of Directors of the National Housing Conference, the Coalition on Human Needs, and Homes for America, and has a Masters in Social work from the University of Texas at Austin.